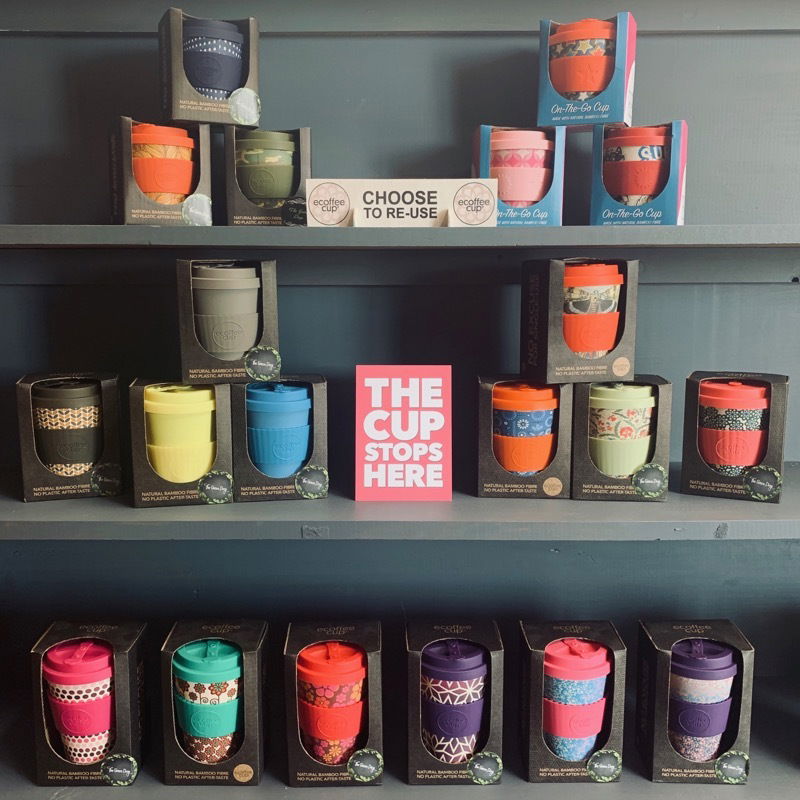 Created in 2014 the Ecoffee Cup focuses on creating beautiful reusable products to combat the wasteful single use items.
Very few people know it, it's been over 30 years since the birth of the modern single-use "paper" cup.
In three short decades, we estimate that over 3 trillion of them have ended up in landfill. Oh, in case you're wondering, that's 3,000,000,000,000.
The average lifespan of a single-use cup is less than 10 minutes – and due to their plastic content less than 1% will be recycled.
So, in what could only be described as the understatement of the century, in 2014 there was an appetite for change!
That's why the Ecoffee Cup was created.
Made with natural fibre, corn starch and resin (M-F) it's BPA, BPS and phthalate free.
The lid and sleeve are made with matte, food-grade silicone which is latex-free and designed especially for hot liquids.
It has a re-sealable 'no-drip' lid, making it perfect to take with you everywhere you go.
The whole product (cup, lid and sleeve) is dishwasher safe and should last for years if treated nicely.